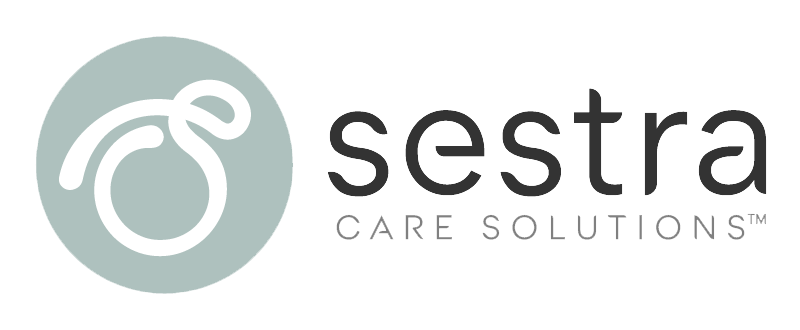 At the heart of Sestra Care we value effective solutions for the care recipient, for the carer and/or the care facilities in the kind of products we provide.  We value supporting and connecting individuals, their families, and the community, while positively impacting their everyday lives by creating and delivering options in products that are accessible, functional, attractive, and reasonably priced.
We believe that every person deserves to be treated with respect and dignity, whether they are part of the aging population, disabled, unwell, or less abled for other reasons. Every person is valuable and unique.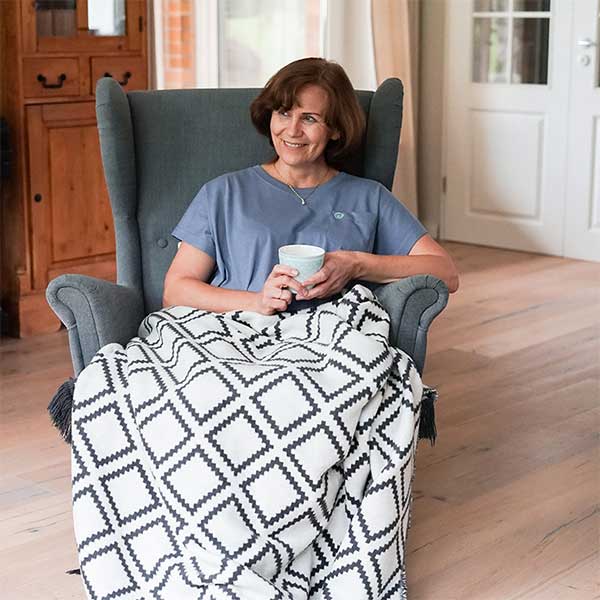 We offer practical solutions for you and your loved ones in care with special needs.
Individuals living with disability, in short or long-term care in a home or hospital environment
Individuals with fragile skin, affected by diseases causing decline in motor skills, or with restricted mobility.
Care Professionals who require safer, simpler methods of dressing their patients, to prevent bruising, skin tears and/or work injuries.
Families who want to give their loved ones a practical and beautiful gift.
What we do
Sestra Care Solutions creates win-win person-centred care solutions for staff, families, and individuals with restricted mobility. We create products to support and assist individuals to continue to live in dignity and with a degree of independence.
With our range of adaptive clothing and accessories, we seek to promote comfort to people and ease of care for carers and health professionals.
We consult with care providers and families to assess and offer clothing solutions that work with any constraints an individual may have. Practical adaptive clothing with open back design which assists in building safer workplace relationships enhances the quality of care and impacts the health and well-being of an individual.
Through our website we offer care providers and families the convenience to purchase our unique range of specially designed clothing and accessories online.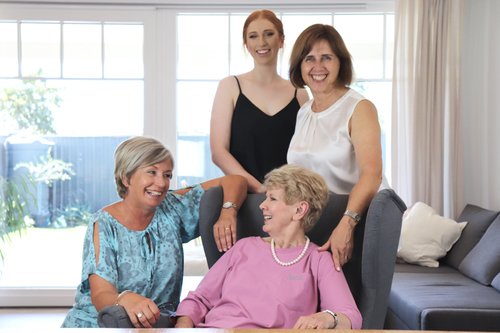 Why we do it
The Founder of Sestra Care Solutions, Adina Wiens has been an aged care nurse for the last 15 years. Her education and professional life have always been about health and patient care. She has worked in GP rooms, residential homes, care facilities and hospitals where her foremost duty was to my patients.
"Caring for people (including my parents) from different walks of life, diverse cultures and age groups has provided me with a great understanding of individual needs. I have witnessed first-hand how the implementation of person-centred care improves not only the health of the individual but also the community they belong to."
"Working as part of a team to identify a client's personal and health care needs, making adjustments, and looking for solutions to provide the best individual care possible has allowed me to combine my dressmaking and nursing skills."
"Sestra Care Solutions was created in response to the needs I have identified in aged care services. All my products help to provide a better quality of care from both the perspective of those cared for and the caregivers."
"These garments have been very valuable when dealing with palliative care residents as well as residents with restricted range of movement. They are appealing to the eye and family members have given positive feedback." 
"When assisting residents with incontinence issues/toileting, these gowns are perfect for ease of access as well as providing discretion for the resident… The garments are made with fabric that is flexible which enables the resident and staff to provide ease of application, which reduces the impact of joint discomfort and risk of injuries."
"The carers looking after my dad have commented on how easy it has been to change him. Other clothing has disintegrated, and colour has worn off due to the high temperature washing. Sestra Care's garment has maintained shape and colour. Overall, we are very happy with the purchase."