Clothing for elderly or disabled residents
Tips and considerations for the dressing task
Organise for success
The dressing task for elderly in nursing homes and people with special needs – Organise for success
Independence and self-care contribute to better mental health and well-being. But what happens if someone is unwell, has an injury, a stroke, is in an accident or is going to have surgery?
When we experience physical changes and need help with simple aspects of care like getting dressed – it can severely affect our mental health.
Encouragement and compliments can help your loved ones to continue with their day-to-day routine. Hygiene and clothing can help boost self-esteem and mood.
Organised preparation can provide your loved ones with essential help and alleviate anxiety and frustration to them when faced with the task of dressing.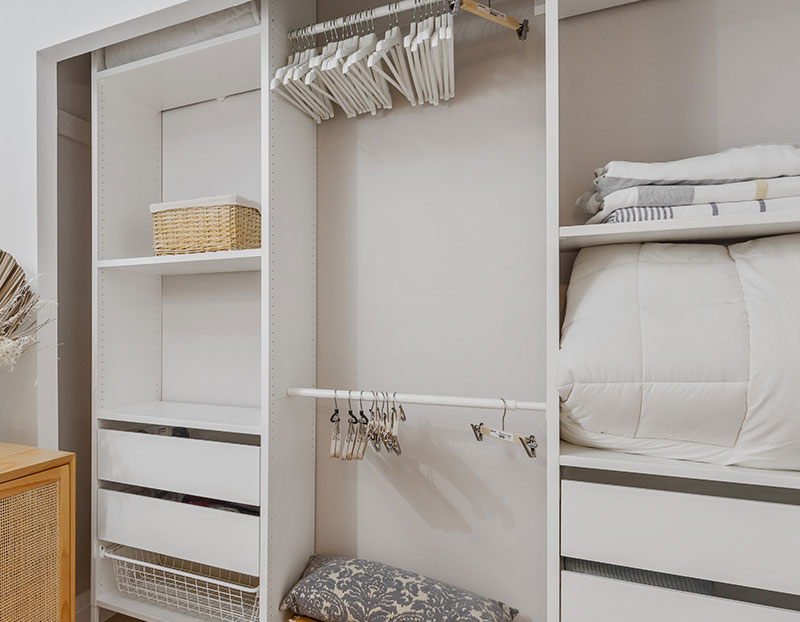 Here is a list of consideration how to organise clothing for elderly or disabled residents for success
Clothing needs to be simple and comfortable. Functional styles and textures will be of benefit to your loved one.
Slip-on shoes with non-slip soles.
Avoid clothing with buttons, lace or snaps.
Tape pictures on closets and drawers. Pictures showing what's inside closets and drawers provide a visual reminder of what's inside, helping your loved one find the right item easily.
Clean out wardrobes and dressers.  This will avoid having too many choices of jackets, shoes, pants, and other clothing items. With less clutter and clothing, the dressing routine becomes easier. Completely remove out-of-season clothes that aren't appropriate for the weather.
Give your loved one options to choose from – because choice equals control.
If your loved one wants to wear the same outfit all the time, consider buying more of those items.
Make sure all garments are in good repair.  No holes, missing buttons, open seams, etc.
Layout or fold sets of clothes for a day, in the order they should be put on (underwear first, then pants, etc.).
Labelling can also help. For instance, you can put a note on top of pyjamas that says "Pyjamas to put on after dinner when it gets dark outside". 
With advanced illness, you may have to physically dress your loved one. You may need to hand each clothing item one at a time and prompt each step. Be specific about where arms, head and legs go. Remember to describe what you are doing and ask for help so there is as much cooperation as possible.