Adaptive Clothing: Open Back Long T-Shirt | Nightshirt | Hospital Gown
Shop Adaptive Clothing with open back design for women and men
Choose Flamingo Pink or Pigeon Blue. Choose 3/4 sleeve length or Cap sleeve.
Choose Sea Green or Steel Grey. Choose 3/4 sleeve length or Cap sleeve.
Open back shirt design without studs, buttons, straps or zips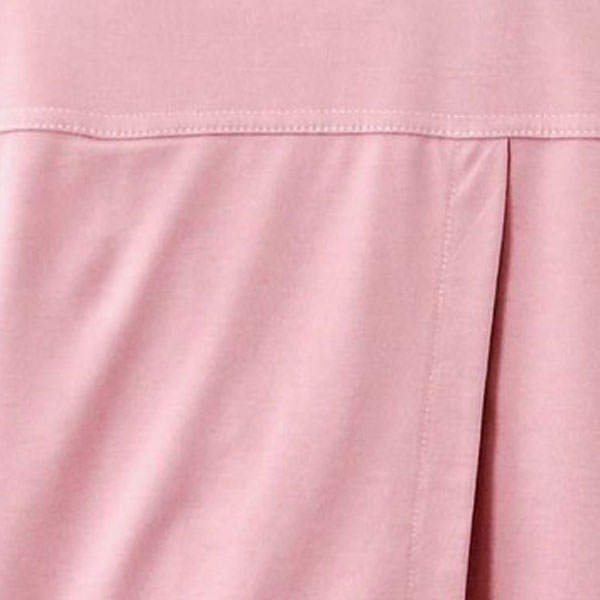 Available in multiple colours, sizes and sleeve lengths.
Industrial washing machine and dryer friendly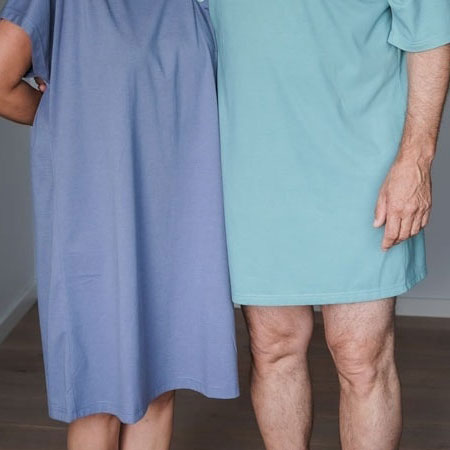 Printed section for ID labelling of the shirts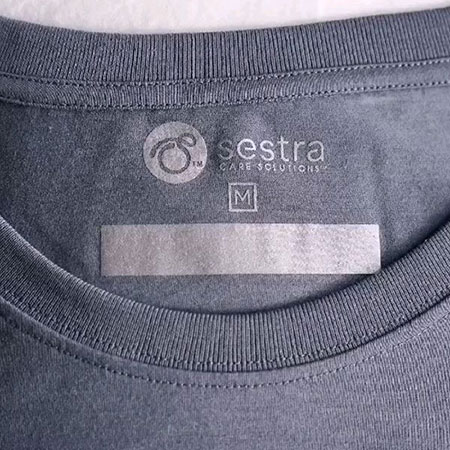 Caring clothing with open back design by Sestra Care Solutions™
Something many people might not think about — getting dressed and wearing clothing.  It is one of the most fundamental experiences we all share daily. Unless we have observed or experienced reduced capacity, we may not fully understand the benefit of making both the process of getting dressed and the 'result' of being dressed as one that can be improved and help give a sense of well-being to the people involved.
Adaptive clothing by Sestra Care Solutions™ features an open-back design which eliminates the problems individuals with restricted mobility may experience with traditional clothing. The main objective of open-back clothing is to improve and support individuals in their dressing experiences.
Our open-back shirts are manufactured from a unique material that is gentle to the patient's skin but durable enough to be washed in an industrial laundry.  The fabric is also iron-free meaning lower costs for the caregiver and ease of use for the patient.  The open-back design of our shirts means they are easy to wear for the patient, comfortable to put on for the caregiver and patient, and greatly reduce the chance of injury for both.  The fashionable design and colours of our shirts allow patients to wear them with dignity throughout the day. With the addition of simple accessories, our shirts can be transformed from a nightgown into a  comfortable and presentable  day outfit.
Adaptive clothing benefits:
The unique design of our adaptive and dignified clothing makes it better for patients.
Better skin protection by removal of buttons, Velcro and strategic seam placement
Shoulders, back and upper body are covered in sitting, lying or standing position, keeping the patient warm and comfortable.
Less movement when dressing
Improved dignity
Better independence and self-care