Sippy cups for adults – stretchable and colourful lids
Sippy cup lids by Sestra Care™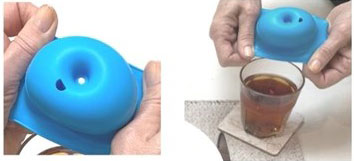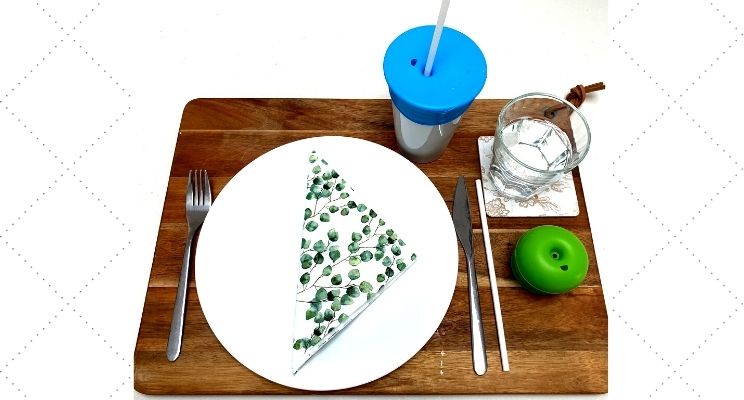 Sippy cups for adults solutions silicone cup lid
Sippy cups for adults solutions
– silicone cup lid for drinking cups and glasses.
Our colourful lids make your favourite cup spill proof by simply stretching it over the top of the cup or glass you are using.
This amazing and practical daily helper is designed to make drinking easier, prevent injuries or spills and support independence. This drinking aid is made for elderly, handicapped or anyone who struggles with regular drinking cups. It is ideal for residential care homes or independent use and easy to take along when traveling.
The reusable cup lid is made of BPA free silicone. It is dishwasher and microwave safe. It withstands temperatures up to 100 degrees c. It can be used for hot and cold beverages.
The relaxed diameter is approximately 60mm but can be stretched to fit cups, glasses, jars and flasks with a diameter of approximately 80mm.
Straws are not included. Simply use your favourite straw and insert it into the lid cover.  Appropriate with all types of flexible standard straws.
Sestra Care Solution's high-quality silicone cup lids will bring dignity, comfort and practicality in the dining experience for the less abled individuals in a home settling or care facility.
Sippy Cup Lid Features
Enables you to drink without fully sitting up
Ideal for individual who have difficulties with tilting their head back to drink.
Great for anyone with decreased hand and fingers strength and reduced dexterity.
Attractive and functional for most cups of your choice.
Available in 5 colors (red, green, blue, yellow or orange)
No spillage with a lid on if the cup is accidentally knocked over.
Drinks are covered. Protected from dust, insects
Our lids go over the top of your drink, sealing it tight.
Insert a straw (not included) and you are good to go.
Fits over soda cans and glass, plastic or metal cups.
Satisfaction Guaranteed
If you don't love our ​sippy cup lids for adults​, simply return your cup lid ​for a complete refund. We pride ourselves on excellent customer service and outstanding quality.
HEALTH AND SAFETY: This Silicone Stretch Lids are Non-toxic, Silicone cup lids are made of food grade silicone, 100% imported high quality silicone, complying with FDA safety certificate.
EASY TO CLEAN AND STORE AWAY: These Silicone lids are also extremely easy to store, your drinks covered, and fresh for longer, shielded from dust and insects.
Withstand temperature range: -30 C – +32 C . Silicone sippy cup lids are safe on microwave, dishwasher, and freezer.
Sippy cup lids by Sestra Care™
We know the importance of body hydration.
And we love our drinks.
For seniors and disabled, drinking can be challenging. The seemingly simple activity of drinking can be frustrating and difficult to manage.
With our Sestra Care Solutions™ sippy cup lids designed for usage of sippy cups for adults, you can turn almost any of your favourite cups, glasses, or tumblers into a spill-proof sippy cup by simply attaching the lid onto the cup of your choice (straws not included).
Sippy cups for adults – stretchable and colourful lids benefits:
our stretchable lids go over the top of your drink, sealing it tight
no spillage happens if the cup with the sippy lid is accidentally knocked over
great for serving hot or chilled drinks – water, tea, coffee, milk, juice, wine
designed to prevent gum or teeth injuries
practical daily helper in care
designed to promote independence and inclusion
drinks are covered and protected from dust and insects and perfect at the beach or on a picnic
reusable and hygenic
dishwasher and microwave safe
made of 100% Food Grade & BPA free soft silicone