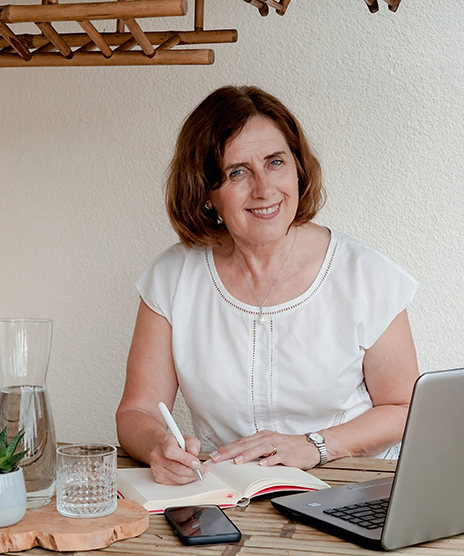 Sestra Founder: Adina Wiens
Our Story
Caring is my duty and my passion. As an agend care nurse, I was constantly faced with unsuitable clothing options for my residents. I wanted to create a clothing line featuring comfortable, functional and beautifully designed open-back garments – suitable for those, restricted physical and/ or cognitiv ability. My biggest inspiration is the memory of my late sister, Lydia, a seamstress herself who taught me in the ways of sewing, hard work, and love and care for others. 'SESTRA' is a Russian word meaning 'sister' and pays homage to my nursing, my russian roots and the lessons of my sister. 
We are driven by the idea of creating functional and practical products to improve the daily live and care of individuals at home, care facilities and rehabilitation centres. All our products should be easy to use, appealing and accessible for everyone.
We believe that every person has deversed to be treated with respect and dignity, wether they are part of the aging population, disabled, unwell, or less abled for other reasons. Every person is valuable and unique. 
Due to the functional nature of our garments, they are suitable for a wide range of customers.
Individuals living with disability, in short or long-term care in a home or hospital environment. Individuals with fragile skin, affected by diseases causing decline in motor skills, or with restricted mobility.
Care Professionals who require safer, simpler methods of dressing their patients, to prevent bruising, skin tears and/or work injuries.
Families who want to give their loved ones a practical and beautiful gift.